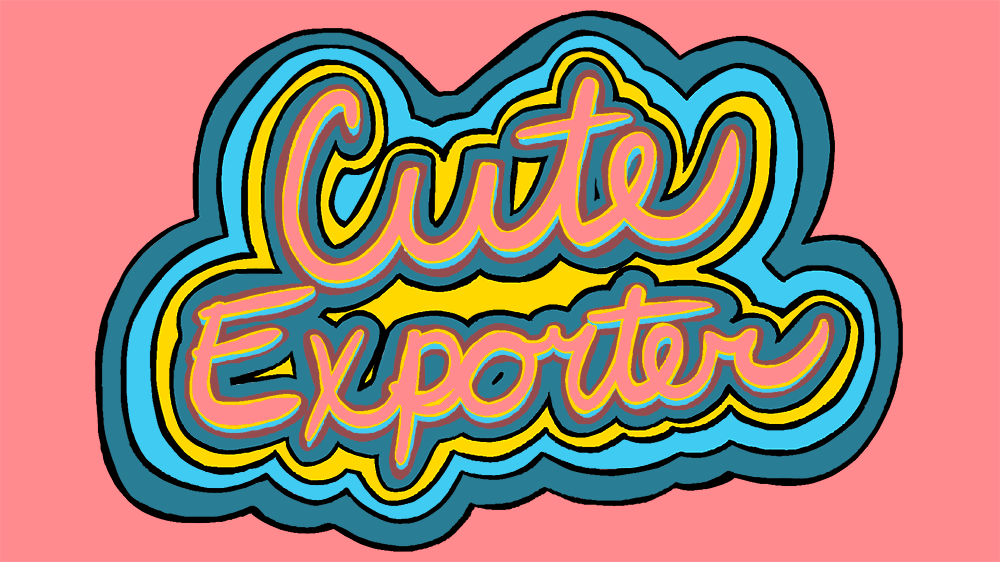 Cute Exporter
Hello 2.4 beta is ready and it has a new feature that I'm pretty excited about…
Making Animations!
Now you have the ability to create your own animations with your layers. Set an animation name, layer ordering, and frame duration. The editing is simple right now but depending on how people use it and their needs it can be improved so much!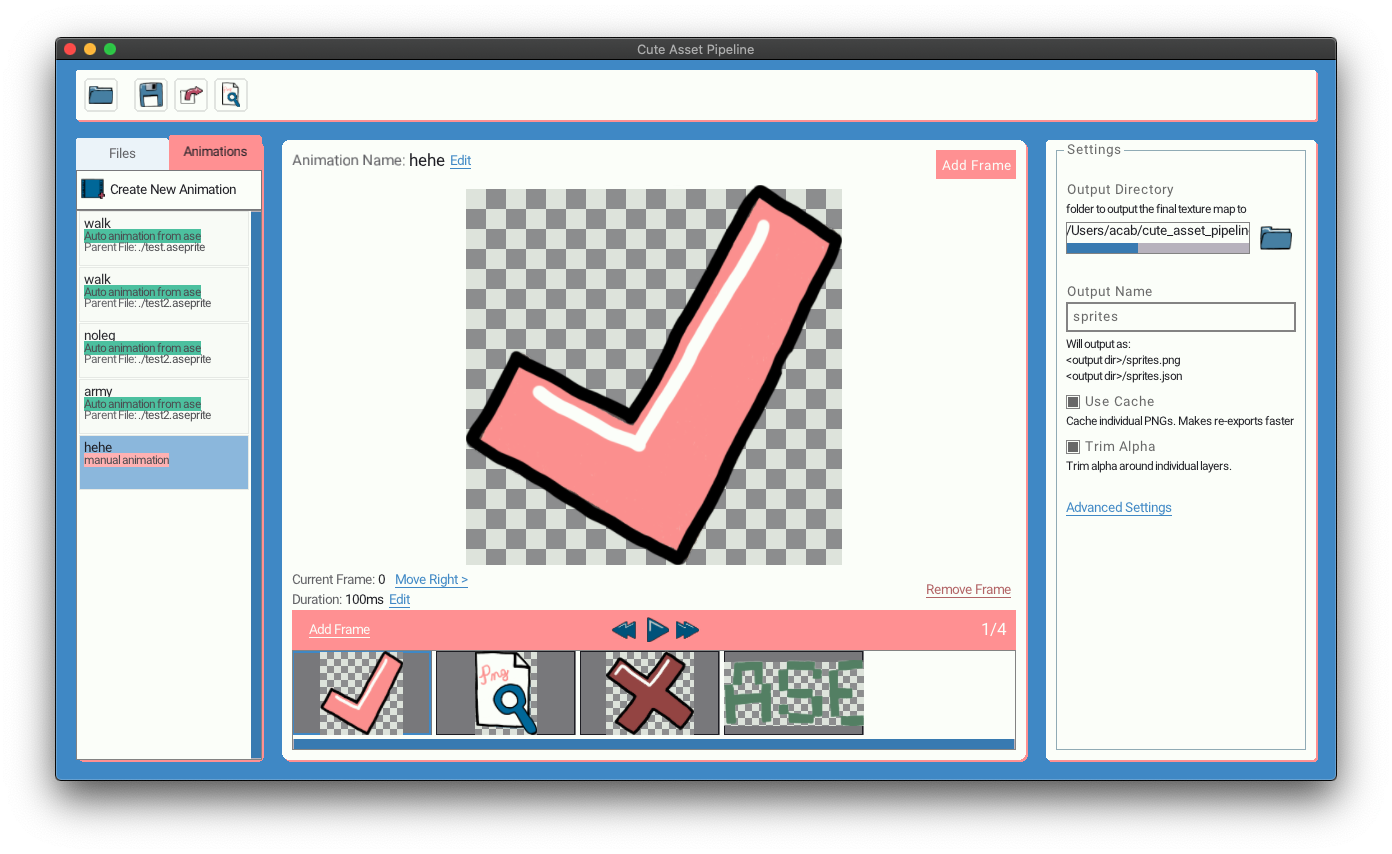 Your tagged animations from your ASE files also show up in the animation list. You can't edit these animations from Cute Exporter but you can view and play them.
I really hope these changes take Cute Exporter to a new level. Managing your assets and animations!
Other features and fixes:
Animation listing and editing.
Listing tagged animations is ASE files
Fix different areas the app could crash
Minor bug fixes
Splash page when loading assets.
Pointer cursor when hovering clickable items in the UI
Improved lists
Style updates
Some modals now allow you to click off them.