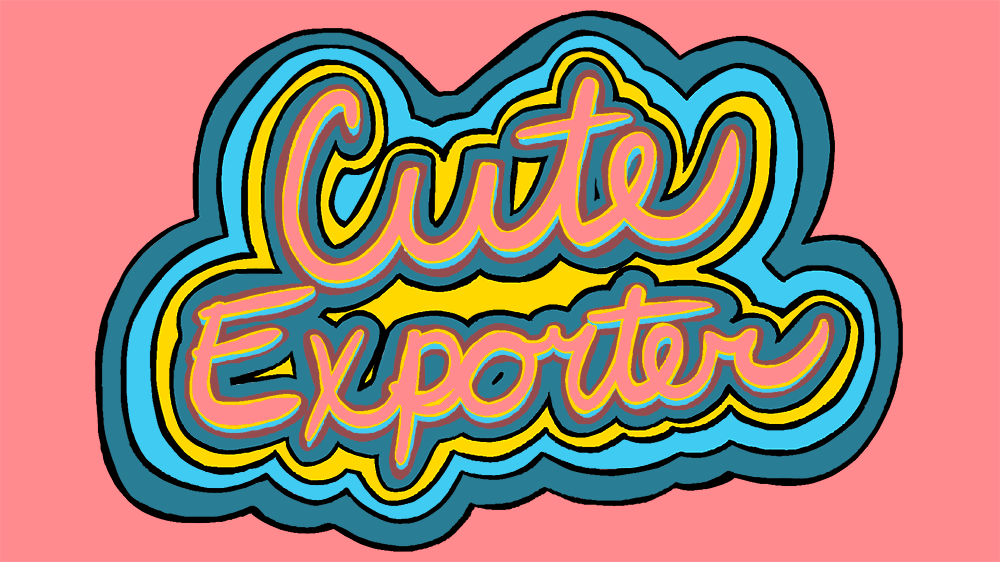 Cute Exporter
Hello! This is Cute Exporter 2.6. It includes many bug fixes and a few nice features.
Finally add in a setting to let you control the padding between images in the atlas. Previously it was set at 4px.
Allow exporter to export multiple texture atlases. When all your assets won't fit in a single image, instead of making a larger texture you can now instruct Cute Exporter to output multiple images to fit everything. Cute Exporter will also warn if not every asset could fit in your texture atlas and you don't allow multiple images.
You can now merge all layers in a PSD file when outputting. In some cases it's much nicer to keep separate layers in your PSD but merge them all in export. Cute Exporter can now handle that.
Hide layers in PSD. Sometimes you have a layer in your PSD that you never want to export, merge or see listed. Cute Exporter will hide it for you while you can still keep it in your PSD.
See what layers are hidden in parent PSD. Cute Exporter shows all layers of a PSD even if they are hidden in the PSD file. Now Cute Exporter will tell you if a layer is hidden in the parent PSD if that information is useful to you.
Cute Exporter handles it's own memory better and strings should get corrupted less in the exporter code.
Files
Version 2.6.0
Jul 04, 2021
Version 2.6.0
Jul 04, 2021